After installed CacheViewer, you can find CacheViewer in your Menubar -> Tools -> Web Developer.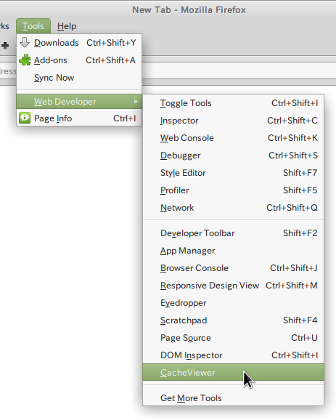 If you need CacheViewer icon on your tool bar, you can find CacheViewer icon in Customize Firefox tab, and drag & drop it on your tool bar.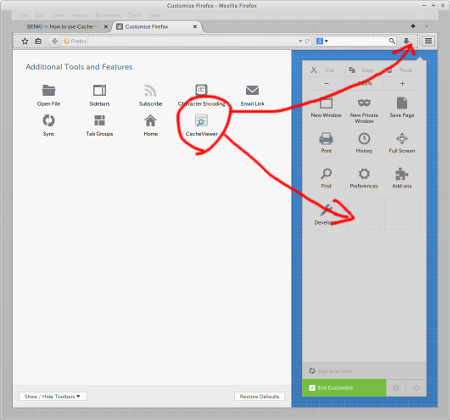 CacheViewer window will be opened up with clicking on the menu item or icon. If you want to open CacheViewer in new tab, please change the option from Add-ons Manager.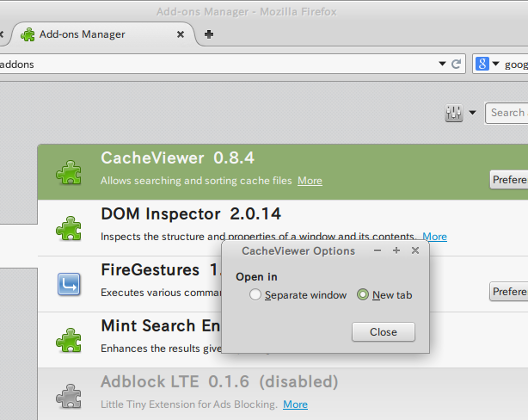 Cached items will be listed in the lower side table of CacheViewer. If you select a item, its information is shown in the top-right side, and the image can be previewed.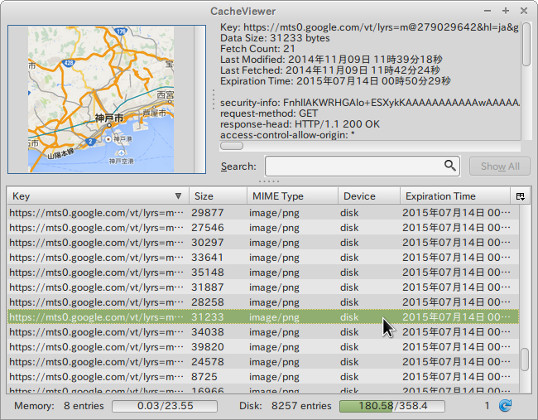 You can search cached items from Key, MIME Type and HTML contents with entering texts in the search bar. If you want to search by mutiple texts, enter them separated by a space.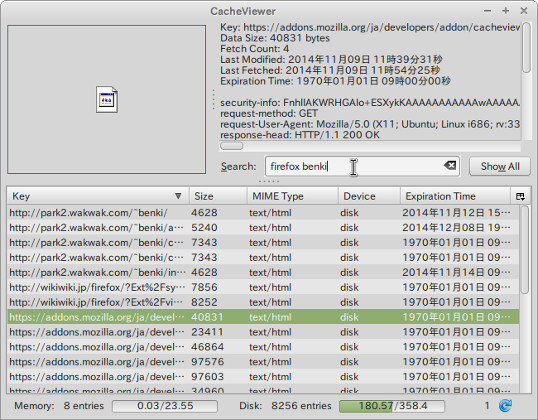 If you have any questions or comments, please do not hesitate to contact me.